You love the area where your home is located. You have added upgrades through the years. But there are things still on your wish list for turning this into your dream home. Remodeling is far from simple, as many factors need to be taken into consideration such as: timing, funding, market cost, and technological advances. Here are a few reasons why now could be the perfect time to create your dream home…
You Will Enjoy the Upgrades While You Live There
Doing so will afford you the opportunity and, more importantly, the capital to finally make those improvements you've dreamt about for so long. Now may be the perfect time to update your kitchen with new appliances, tile, countertops, cabinets, or flooring. Maybe you've finally had enough of your outdated bathroom fixtures. Or maybe this is finally the opportune time to finish that full basement with all its glorious potential. No matter the updates you dream of, this real estate market is prime for your home improvements.
Don't Skimp, Don't Overspend
Whether you hire a contractor or take on the work yourself, begin with an accurate estimate of what the project will cost. If you do not have the cash to complete your project, lenders will insist on a specific figure before they work with you. If you're hiring a contractor, start with a firm bid, broken down into labor and materials. Then add on 10 percent for surprises. On work you'll do yourself, compile a detailed materials list with quantities, costs, and an accurate total. Include permit fees and equipment rental. Then add a cushion of 20 to 30 percent to be safe.
The Right Upgrades Will Increase the Value of Your Home
Remodeling a single-family house is an excellent way for homeowners to add increased functionality and beauty to a property at someone else's expense. By choosing the right project to enhance your living space, a significant portion of the expense can be passed on to future owners in the form of increased property values. When you are looking to sell your home, upgrading key areas like the bathrooms and kitchen will increase the value. You will be surprised at what an easy and inexpensive update can do for your home's value.
Take Advantage Of Recent Technological Advances
Smart home technology is everywhere today. It has made its way into our vehicles, our workplaces, and our pockets. With smart tech's skill at automation, it's no surprise that it has found a perfect place in the home. Nearly 70% of homes already own some type of smart home tech. And that number is only growing. Some forms of smart home technology should be incorporated during a home remodel. The Internet of Things (IoT) is here to stay but choosing a few or even just one device or smart home technology system can offer a convenient way to stay on top of the inner mechanics of your home.
So, how do you know when it's time to update your home? If you'd like to move from your current home and earn top dollar on your sale, then it may be time to make some home improvements to make your home marketable.
Contact Us (513) 769-5044 for a Consultation!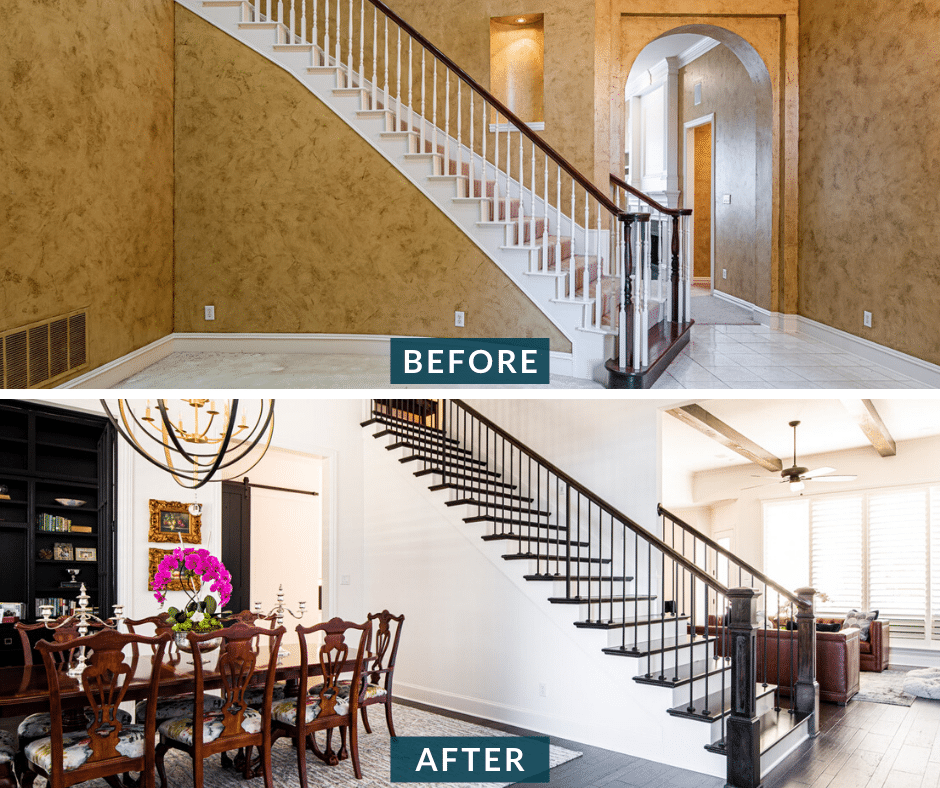 —
About Business Concepts Remodeling
Building Concepts specializes in custom remodeling projects across the Greater Cincinnati Area. Our comprehensive residential and commercial experience has built a reliable reputation you can trust. Every day, we work to build trust through communication and attention to detail. We strive to enhance the lives of our clients by providing high quality solutions with hands on service. Throughout the remodeling project, minimal disruption to your home or office is our highest priority.