There's nothing like entertaining guests in your backyard. Whether you love nature or just want a place to relax, adding a luxury outdoor entertainment space can really transform your home. Outdoor entertainment areas continue to grow in popularity and for good reason. They provide a great way to take in the sunshine and fresh air while being surrounded by pretty landscaping. There are many different ways that you can enhance your home with a luxurious outdoor entertainment space. What are they?
#1: Boost Your Backyard By Adding An Entertainment Area
A nice outdoor entertainment area will provide you with more room to entertain your guests. This will also provide you with additional space to host parties or gatherings with friends in a group. Your entertainment space may include things like a firepit with surrounded seating, a covered or screened in porch, a pool or hot tub, even an outdoor kitchen. The options are endless.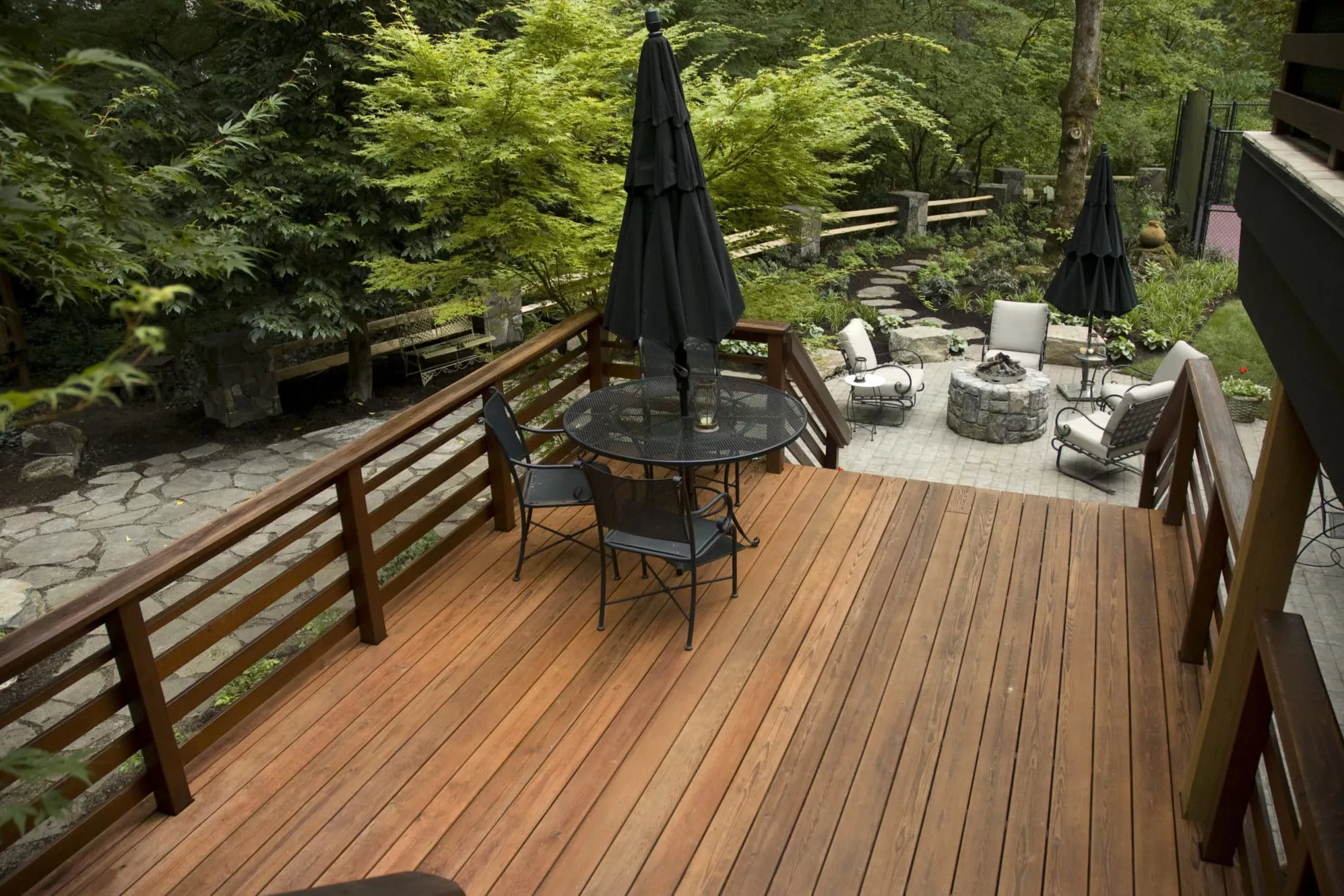 #2: Take In The Beauty With a Deck
Well-designed outdoor living areas can be used to enhance the beauty of your backyard– and be centered around the beautiful views your backyard and garden has to offer. This is another way that your backyard will become a place for you to relax while spending time outdoors. Compliment the views with unique seating options like seating walls, cozy couches, and lounge chairs that are placed on your patio or deck.
#3: A Place You Can Enjoy All Year Long
You don't have to limit your time outdoors to the summer months. By adding a fireplace, other heating elements, or some oversized blankets, you will be able to enjoy this entertainment space year-round. You can relax when it's warm and then take advantage of the cooler temperatures when fall weather begins to make its way in.
Building Concepts Can Help You Create Your Outdoor Oasis
If you have been thinking about adding an outdoor entertainment area to your backyard, reach out to a contractor. They can help you design and build the outdoor oasis you've been dreaming of. At Building Concepts, we are experienced in creating backyard entertainment areas to backyards of all sizes. Ready to transform your outdoor living area?
Contact Us (513) 769-5044 for a Consultation!
—
About Business Concepts Remodeling
Building Concepts specializes in custom remodeling projects across the Greater Cincinnati Area. Our comprehensive residential and commercial experience has built a reliable reputation you can trust. Every day, we work to build trust through communication and attention to detail. We strive to enhance the lives of our clients by providing high quality solutions with hands on service. Throughout the remodeling project, minimal disruption to your home or office is our highest priority.